KEEP YOUR HOME WARM WITH
natural, safe and convenient products
BRINGING
Beauty and Warmth
TO YOUR HOME
It's not just a lifestyle,
it's a tradition. Find a stove or
fireplace for every living space.












FUEL SALES
We offer local delivery for a as little as $32 per ton when you order at least three ton.

Located in the scenic Endless Mountains of Troy, Pennsylvania, Barefoot Pellet Company manufactures some of the highest quality wood pellets in the industry. Having other family owned companies in the dimension lumber business since 1929 and the hardwood flooring business since 2001, making wood pellets from our hardwood sawdust and waste material was a logical step. Buy now, take now and get the best price around.
2017-2018 PRICING
Current Pricing: Barefoot $310 per ton for 40 pound bag ton
as of 2/1/2018
Delivery Available
New load landed 2/1/18
Envi Blocks are an alternative to natural firewood and offer many benefits that natural firewood does not. Environmentally speaking, Envi Blocks are another Barefoot product which is made from a naturally renewable resource, is carbon neutral, reduces pollution and our dependence on fossil fuels as well as utilizes wood waste to prevent additional harvesting of trees.
In short we believe that Envi Blocks are one of the most convenient, safest and consistent wood fire products on the market today. Supply is limited in the 2016/2017 season so get yours today!!!!!
2017-2018 PRICING
Current Price $295 per ton.
Out of Stock
Envi 8 Available
---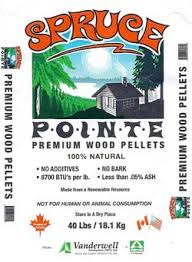 2017-2018 PRICING
$280 per ton. Sold in 2400 pound skids. Final cost. $336 per skid.